Smith Insurance Group has been serving our local community since 1903.
We are your trusted independent insurance agency.
Since its start in 1903, our agency has come a long way, from changing names to moving locations over the years. But despite those changes, we have always been an agency built on referrals and establishing long-term relationships with our clients.
A Long History of Greatness
Established in the heart of Detriot, MI in 1903, we are one of the oldest operating insurance agencies in all of Michigan. Originally known as Grzezinski & Gray Insurance, our agency eventually moved to East Dearborn in the 50s, changing its name to Commercial Underwriters a couple of decades later. And finally, in the 90s, Mary K. Smith purchased the agency and eventually moved to West Dearborn, MI.
A Strong Future Ahead
With our roots in the old Detroit, MI neighborhoods, our connections to our loyal, life-long clients were just as strong then as they are now. Because our agency is built upon the foundation of referrals, we have remained one of the leading agencies in the area, with the continued goal of becoming the most referred agency in Michigan. And with the help of our clients and trusted partners, including mortgage lenders, real estate agents and financial planners, we are constantly working towards that goal.
A Client-First Agency
Now, with a new name and new location in Allen Park, MI, the Smith Insurance Group is here to bring century-old traditions into the future of the insurance industry, one family and business at a time. We specialize in a range of insurance services to meet the needs of all our clients. From home insurance to auto insurance, renters insurance, umbrella insurance, flood insurance and business insurance, we offer it to protect what you value most in life: your family and your business. Get in touch with us today for a quote!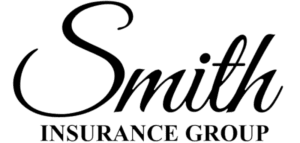 At Smith Insurance Group, our mission for the last 116 years has been to focus on the clients we serve. With a foundation of referrals and life-long customers, we do what it takes to bring quality, affordable and comprehensive coverage to the local communities we serve.
Get an Insurance Quote
Choice
As an independent insurance agency we have great relationships with many well-known, reputable insurance companies, giving you the power of choice.
Expertise
Our insurance advisors have years of experience in the insurance industry and serve as your advocate from selecting coverage through filing a claim.
Service
Our insurance advisors have a strong passion for insurance and protecting what you value most in business and in life. We treat our customers like family.
Take a Look at our History
We strive to provide a true, concierge client experience which is unique in the insurance industry. We give clients the power of choice from top-rated national and regional insurance carriers.
Insurance Quote Request
As an independent agency, we offer multiple options at competitive prices.